Forsythia tells us it's spring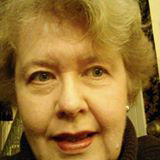 Our earliest spring flowering shrub is the Forsythia also known as the Easter Tree. The Forsythia's bright yellow flowers tell the gardener that spring is on the way. Like our Pennsylvania climate the Forsythia is a tough, scrappy and reliable shrub that comes into bloom just when we need it most.
The Forsythia can grow to be a very large shrub. Its branches, which grow into a tangle, are at its best when the shrub is allowed to grow and spread at will.
Forsythia is easy to force indoors. Cut a few branches, crush the stems with a hammer and place in a vase. To keep the water clear add a teaspoon of bleach.
An Easter tradition at our house is to cut a few forsythia branches, place them in water and decorate with small holiday decorations. It takes about two weeks for the forsythia to bloom in the vase.
If your garden is lacking a Forsythia Bush a few cuttings of green wood from a friend's bush in late spring will produce a new plant. Another way to acquire more plants is by layering. Low hanging branches touch the ground and grow roots independent of the main bush. A rock is often placed on the branch to give it good soil contact. After the new plant has rooted it can be cut away from the main bush and planted on its own.
Forsythia is at its most lovely when allowed to grow and bloom in an informal and unrestrained way. There are wonderful new cultivars that are available at your garden centers or consider propagating them yourself.
Rebecca Norton Ryan is a Penn State Extension Master Gardener and member of Warren Garden Club