O Tannenbaum, O Tannenbaum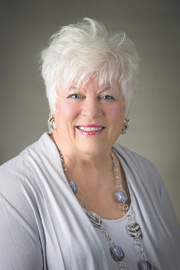 We bought a new Christmas tree just before Thanksgiving. Another fake tree. We had to give up on my beloved fresh Fraser firs back when the trees got too heavy and we got too feeble. Funny, both happened in the same year.
We were living downtown in the big Victorian house with the big Victorian ceilings. We had 10-foot trees for many years. Yup, they were a struggle alright, but we were young and strong and I LOVED the fresh-smelling tree. But the year we had to call two men to help us put up the tree was the deciding factor in purchasing the green plastic tree – or latex, or rayon, or whatever it was. That first artificial tree was 9-foot tall and arrived in a box bigger than many coffins.
A few years went by and we somehow managed the four sections of the tall artificial tree without extra help. Naturally, the tree had to be up and all the festive house trimmings had to be in place when our grown-up cherubs arrived home Christmas week from college or jobs or military deployments.
Each year, the two of us man-handled the mangled box that the artificial tree lived in. We struggled it up the basement steps to begin the annual assembly and – on a weekend that got later each year – we broke it back down. Cramming those four heavy pieces back into its shabby container, and schlepping it to the farthest corner of the cellar, taxed our patience and the civility of our conversation. We usually began speaking to each other within three or four days after deconstruction.
I always liked the goal of tree breakdown for the weekend after Epiphany. I never understood those people who took the tree down as the kids backed out of the driveway. Everyone knows the tree is supposed to stand until Little Christmas – the twelfth day.
Some years we didn't quite manage the Epiphany deadline. Sparkling tree lights reflecting on the Super Bowl broadcast were common. Or, I'd put the manger away and leave the tree up for a festive Valentine's Day. After all, the tree had a lot of nice, red decorations. I do remember one year that I was given an ultimatum involving tree breakdown and St, Patrick's Day but the details are fading . . . .
Then reality struck. We were living in only four or five rooms, less than half of the big Victorian house. And the big Victorian house discovered it had a voice. It began yelling, "Paint me. Heat me. Roof me. Love me." Time to live in a smaller house.
But it was a trade-off. Cape Cod houses have much lower ceilings than big Victorians – three or four feet lower depending on which room you're in. Our Victorian Christmas tree did not fit our cozy new house.
I guess I can't complain. We bought our 7.5-foot tree when we moved in 2005 and we've just replaced it. Thirteen years of setup, breakdown, and schlepping its disintegrating cardboard coffin had taken a toll, not to mention one very curious cat who utilized the tree as both a hammock and playground.
Each year, it took more time to fluff out the branches. We have lived with one section of lights out for the past two years, covering that section with bigger ornaments. It honestly never occurred to me that we could eke out a few more years by adding a string of lights or two – until just now. Oh well, I've already spent the big bucks on the new one.
After last Christmas, I tried to buy one on sale but to no avail. There were table trees and 9-footers, but the only samples that would work for us resembled Charlie Brown's Christmas tree. This year we scoured the big box stores, the hardware stores, catalogues, and the classifieds. We finally laid down the charge card to find that all our research had paid off. In return for our big bucks in the big box store, we got a big bonus. Our new tree, like many instruments we touch every day, is smarter than we are.
The directions were brief but clear. They said ten to fifteen-minute setup. Well, that was a partial truth. It would have been accurate if I hadn't insisted on fluffing the backside before we installed each section. I am a very persuasive fluffer.
But the actual assembly was a breeze. A line-up pin in each section drops into the slot below and – click. What? That's it? Yup. And there's a plug outlet at the top for a lighted star. When we stepped on the new floor peddle – VOILA!! – all 800 bulbs flashed back at me. Turns out this puppy has about ten settings among flashing, still and sliding, including combinations of white or full-colored bulbs.
I was thrilled. Then as I looked at its wonder before me, it sunk in. I bought my last car last year. No, by last I don't mean latest – I mean final. We bought a new washer/dryer pair this year. The last ones. And now Dear Richard and I have bought our final Christmas tree. There's a pattern developing here.
It feels like I've entered a longevity challenge – which is going to be the survivor – the tree or me? Well, I have news for the tree. "You are only beautiful as long as I am around to fluff you. And I'll fight to keep you up as long as possible. You need me."
Sure, I don't need the tree to live. Having a lovely tree merely adds to the quality of my life. But true Christmas freaks like me require a relationship with their Christmas trees. I talk to it as I'm fluffing and decorating, much like I chat with our cat, Finian, or verbally encourage the house plants.
Fluffing should be finished Friday and the 300-400 ornaments go on today and tomorrow. It's a labor of love, and I think this smart new tree and I will get along just fine. I'm thinking of giving it a name, but right now the only monicker that comes to mind is "Fluffy."
Marcy O'Brien is a member of the National Society of Newspaper Columnists. She can be reached at Moby.32@hotmail.com.