Fruit of kindness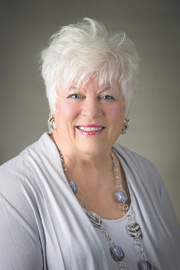 This article was first published in the Boston Sunday Globe Magazine, December 6, 1998. It was the first article I ever sold. I've been told that it made a lasting impression having been used as the basis for Christmas church sermons and in a few Sunday School classrooms in Massachusetts. In the 47 years now since the incident, the couple in the article has passed on, but their extended family occasionally keeps in touch.
Apples mean autumn when you grow up in New England, but that association deepened, changed forever, for me in 1972. The memory of what happened that year have touched my life every fall when the first cool nights creep into September. The images do not fade until well after Christmas, the season that also means apples to me now.
In 1972, I lived in rural Connecticut with my husband and our year-old daughter; I was also an American Airlines flight attendant, based at New York's Kennedy airport. Eight or nine days a month, I flew the Caribbean, and I had been on the St. Thomas/St. Croix run long enough to have begun to know the management and ground crews there, That autumn, we were hearing anxious discussions around the island airports about civil unrest. I particularly remember one U.S. Customs agent who said she was planning to leave while she still could. I thought she was overreacting, maybe even a little hysterical about it, but of course, I wasn't there day to day.
On this particular September morning, I boarded our aircraft which had just arrived at Kennedy from Logan Airport. A handful of the inbound Boston passengers were continuing on to the Virgin Islands. Most appeared to be the usual tourists but one couple didn't fit in – no casual shorts and flip-flops. They were dressed like grandparents on their way to a wedding, or a baptism, or perhaps a funeral
The fair-haired woman was small, her figure softening, her hair graying, sweet-looking. She wore what was probably her Sunday best: a simple blue silk dress with matching jacket and a strand of pearls. She was polite during our preflight chitchat, but she seemed distracted and subdued.
Her companion looked even more ill at ease. He was a good-sized man, thickened by late middle age. From his complexion and his large, rough hands, I felt certain that he worked outdoors. He looked uncomfortable in his dark suit, tight dress shirt, and plain black tie. I noticed a tiny gold cross in his lapel, which made me think that the couple might be missionaries on their way to a new assignment.
I verified their names on the seating chart – Edward and Barbara Gulliver – and launched into my get-acquainted small talk.
"Where do you live in Massachusetts? Leomininster? I don't think I've ever been there. I live in Connecticut now but I grew up on the South Shore . . .
"What do you do in Leominster? An apple farm? You know, since I left home, I just can't find Macoun apples like we used to buy at a cider mill in Easton . . .
"You grow them? Really? Wow, that's great! You'll have to tell me how to buy them from you." Then I asked, "So what's taking you to the islands today?"
"We're going to get our son," the woman said softly. A strange thing to say, I thought.
"Oh, is he ill?" Now I was concerned for these dear people.
"No, he was murdered yesterday." The father said it quietly, compressing his lips tightly.
"Wha-a-a-t?" I stammered, the calmness that I could usually count on in times of stress, totally gone. So much for training.
My emotions roiled. He can't have said that, I told myself. Oh no, this is awful . . . stay calm . . . and don't cry, stupid . . . Oh. My. God. No.
I crouched down and reached out instinctively to touch them. Neither of them moved, but neither of them pushed my hand away. Willing away the tears, I managed to say how very sorry I was, and then I asked them how it happened.
The morning newspapers, which we had on board in First Class, carried the first, brief wire story. The previous afternoon, five islanders, armed with submachine guns, had walked onto the Fountain Valley Golf Club on St. Croix. They had opened fire, striking four tourists, two electricians working at the club, and two club employees. All eight died; the motive was said to be robbery. The couple's son, John, one of five children, was the head greenskeeper. He was 23.
During the crowded flight, the Gullivers sat silently, occasionally holding hands. They didn't touch their lunch. Their quiet grief became more difficult to witness with each trip I made up the aisle. Between the food and beverage services, I learned that the Gullivers had not notified anyone at the airline about their situation. Their son's wife had called from St. Croix with the news. We found out later about her two tiny children, now fatherless.
The couple had no plans in place for the return of their son's remains, no place to stay, no transportation. They had simply called the airline, bought two tickets to a faraway island, and were going where they were needed. They had asked for nothing. My heart broke for them.
We could not do a great deal for the Gullivers from the air, except to radio the airline's station manager on St. Thomas, our first stop. From the cockpit, we explained the situation. He was able to set the wheels in motion for assistance that the Gullivers would need upon arrival and during the days ahead on St Croix. Escorting the grieving Gullivers off the plane that day was the most gut-wrenching duty I'd ever had to perform. Just thinking about it now, 26 years later, still carves a hole in my heart. We did all we could to put help in motion, but it seemed so little for the enormity of their need. American's responders were waiting for them with a car.
We were a much subdued crew that left St. Croix for the return trip to New York that afternoon. Back at Kennedy airport, we left notes in operations for the flight crews scheduled for the next few days, alerting them to the Gullivers' return flight and the need to, as was said in the industry, "extend all courtesies."
My drive that night up Connecticut's Merritt Parkway, along the dark country roads leading to our home, seemed endless. When I got to our house, spilling over with the story to my husband, I took my sleeping daughter out of her crib and held her close.
The magnitude of the Gullivers' loss overwhelmed me. Me, the cynical, "seen it all" world traveler, totally undone by the dignified grief of two apple farmers I hadn't known that morning. I couldn't shake my mental snapshots of the downcast couple nor my thoughts of what their next few days would bring. I know it wasn't how they wanted to meet their new infant grandchild for the first time.
As autumn unfolded I felt I was dragging myself through the season. I found I was more protective of my child and I entered unfamiliar situations more cautiously. Until that plane trip, senseless killings had seemed the stuff of television. They certainly shouldn't touch the lives of quiet folks like the Gullivers. Or my family.
I also could not bring myself to undertake my annual search for my childhood favorite Macoun apples or to visit the local cider mills
I read everything I could about the golf-club shooting, the trial, and the ensuing unrest. In short order, tourism and real estate plummeted on St.Croix. The impact would last for years. The five gunmen were each sentenced to eight life sentences the following August. That fearful customs agent had been right.
By December, I was immersed in the Christmas hoopla. The season's chores and festivities had pushed the Gulliver tragedy to the back of my mind. On Christmas weekend, the only thing occupying my thoughts was the houseful of relatives who had arrived for the holidays. About 6 o'clock, the doorbell rand, and I was surprised to see the UPS man with a large carton.
"Oh my goodness. I thought you'd be home with your family by now," I said. We were so happy, I wanted everyone else to be. "Why are you still out?"
"It's okay, you're my last delivery," he said. "I'll be home in twenty minutes."
I wished him a merry Christmas and turned back into the house, curious about the big white box, hand-addressed to me. I had already received the few catalogue items I had ordered, and could not imagine who might send such a large gift. I carried the box into our living room, noisy with relatives hooked on the antics of our velvet-clad toddler.
My husband and I knelt down, and he helped me undo the tape and the tight, squeaky Styrofoam lid. Neither of us suspected what was inside, even after we revealed the rounded mounds of green tissue paper. But unwrapping that first orb unwrapped my heart. I held a perfect, polished Macoun apple – accompanied by 23 more.
We found the envelope taped inside the lid. The note on the Christmas card said simply:
"Thank you and Merry Christmas to you and your family. The Gullivers."
Still kneeling, I collapsed back on my heels. My tears spilled onto the carpet. I could not comprehend how those grieving parents could think of someone else now, at Christmas, when they likely faced the worst holiday of their lives. I was in awe of their gift. I couldn't help but contrast the blessing of my healthy, happy family with what must be happening in Leominster. It was the most difficult thank-you note I've ever written.
Later, I wondered how the Gullivers had obtained my address. I had not given it to them; any thoughts of ordering apples on the flight that day had disappeared when the couple had confided their mission. American Airlines has always been very protective of fight crews' personal information, so someone did some dedicated sleuthing to find me in rural Connecticut.
Airline personnel are often asked about funny or scary incidents that occur on airplanes, as if the job is a comedy-club act squeezed been terrifying landings. The curious prefer to focus on the sensational. But working aloft is like any job that involves working with the public. It's the people you meet who make the difference, who supply the color that lights your workday. Thankfully, heartrending trips like the Gullivers' were rare.
I am not sure that the Mr. and Mrs. Gulliver would understand how profoundly they affected my life then or in the years since. In that time, I have dealt with the loss of friends and eventually, some family. But when Christmas comes each year, I always think of the lessons I learned that fall and winter so long ago.
As a New Englander, I had been taught that keeping one's feelings in check is not only respectful, it is expected. The Gulliver family sent me apples, but their gift also sent a confirmation that reaching out to strangers in simple kindness isn't necessarily forward or bold; sometimes it's a survival mechanism in our often unkind world. It humanizes us. My stiff upper lip is softer now.
I bought a red apple Christmas ornament the following year and dated it 1972. I've hung it on our tree every year since then, in John Gulliver's memory.
My son has often helped me with the tree. This year, he is a new Marine second lieutenant, and I'm just hoping he'll be able to be home for the holidays. He is 23. I'm on the lookout for some Macoun cider to share as we decorate the tree together.
Marcy O'Brien writes from her home in Glade Township where she lives with her brave husband, Dear Richard, and Finian, her Maine Coon cat, who suffers from Fancy Feast Anxiety.
Marcy is a member of the National Society of Newspaper Columnists.