That fateful November day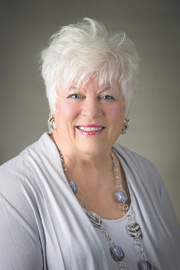 As I began to write this on November 23rd, I realized that there was no mention yesterday of President Kennedy's assassination in Dallas 56 years ago.
For the first time since that black November 22, 1963, I did not hear one reference to the day that changed the innocence of my generation. Nothing in the newspapers, no mention on the network evening news, no Facebook remembrance … nothing. To someone my age, it was a thought-provoking awareness at the end of the day.
November 22nd was also my stepfather's birthday, but after the president's death, the day was forever changed. Much like the morning of 9/11, we older types all know where we were when we heard the horrific news. I was in a hotel room in San Diego.
As a young stewardess for American Airlines. I was flying San Diego trips from my base in New York. A dear friend from home, a young Navy officer, had invited me to a change-of-command ceremony and luncheon aboard the USS Bon Homme Richard. The massive aircraft carrier was docked in San Diego harbor. The sun was shining, as usual, and I was looking forward to an exciting day.
I usually slept in on the morning after a trip so it was almost ten A.M. before I showered. Dried off and half-dressed, I turned on the TV. Back then I liked a little news or entertainment with the fussiness of putting on my face. American was a demanding employer about our appearance – a habit that had quickly translated to every day. Perfect mascara and flawless hairdos took time.
I plunked on the end of the bed facing the television, my facial moisturizer in hand. I was surprised to see Walter Cronkite, CBS's evening anchorman, in the middle of the day. Oddly, he was in shirtsleeves.
"Here is a bulletin from CBS News. In Dallas, Texas, three shots were fired at President Kennedy's motorcade in downtown Dallas. The first reports say that President Kennedy has been seriously wounded by this shooting. Repeating…"
Wha-a-a-a-a-a? Omigod. This isn't possible.
There were more intermittent announcements, I sat, transfixed, forgetting completely about my face cream, when the phone rang. The rapid-fire voice on the line said, "This is the information officer from the USS Bon Homme Richard. All festivities are canceled." Click. Whoa, what's happening, I thought.
The news of the shooting was in the discovery stage, bits and bulletins coming in, one even stating that the president was alive.
And then came that heartbreaking moment when Cronkite pulled the glasses from his face, looked straight at me and said, "From Dallas, Texas, the flash apparently official, President Kennedy died at 1 p.m. Central Standard Time – 2 o'clock Eastern Standard Time – some 38 minutes ago. Vice President Lyndon Johnson has left the hospital … "
Cronkite choked up. Twice. Then he put his heavy glasses back on, adjusting them as he tried to gather his composure.
On the 40th anniversary of that day, Cronkite commented to National Public Radio in an interview, "Those whose jobs often involve great emotional stress develop an amazing stoic power to defer emotion, a power that momentarily eluded me." And yet, I think it was important to everyone watching. This newsman, the knowledgeable father figure, dubbed in the media and in many of our hearts as the Most Trusted Man in America, was human. He hurt with us. He was us.
I just sat and sobbed, watching the facts come together as they do at times of national emergency – slowly. It was hours before I realized I hadn't eaten. Naturally, everyone in the hotel lobby, the coffee shop across the street, the pedestrians on the sidewalk, all were subdued, many still in tears hours later. Everyone was talking about it but conversations were quiet, respectful.
Normal was out the window. Stores closed. People left work and went home. Businesses pretty much stopped.
I read years later that 2/3 of the president's cabinet was on a plane leaving Honolulu for a meeting in Japan, including Dean Rusk, the Secretary of State. Not knowing what was happening, they eventually turned around and after refueling, headed for Washington.
I also heard many years later that as soon as the luncheon plans were canceled on the USS Bon Homme Richard (she was lovingly called the Bonny Dick by her crews), she weighed anchor and left port. She was not alone. Every navy ship up the west coast – Long Beach, Hunters Point, Oakland, and Vallejo, California and Bremerton, Everett and Bangor, Washington did the same. I haven't been able to verify it, but I imagine that all of our ships in ports anywhere set out to sea rather than be caught in harbor as potential for another Pearl Harbor disaster.
Rumors were flying about a coup, an act of war, an imminent grand scale attack. America was scared.
Our entire crew ate dinner together that night. No one really wanted to be alone. The cockpit crewmembers were both former military pilots, older and savvier than the cabin crew although one of our stewardesses had grown up in war-torn Germany. We shared our opinions, speculations, our fears, and I don't remember any of our usual laughing banter.
The 5 A.M. wakeup call came with a bit of dread. Our return trip was usually referred to as a "milk run." Leaving San Diego at 0700, we flew to Los Angeles, Dallas, Memphis, Nashville, Louisville, and Columbus, finally arriving at Idlewild in New York at 2040 (8:40 P.M.) It was only a month before Idlewild was renamed John F. Kennedy International, the unveiling on Christmas Eve, 1963.)
We were dreading landing in Dallas. Actually, the whole day was dreadful. Everyone – passengers, agents, ground crews – everyone we met that day was somber. No chatter. No laughter. People stared at the floor. There was a lot of quiet – and yet kindness.
When we arrived at Love Field, Dallas, I was stunned by the actions of the local employees. A caterer's agent who loaded our galley every week in Dallas added four extra meals to the count. "For you girls – you'll need to keep your strength up." Normally, crew meals were only for the pilots. A cabin cleaner asked us if there was anything we needed and added, "Anything, just ask."
The gate agent put his arm around me and said, "We're sorry." It wasn't until after takeoff that I realized that they were all apologizing for Dallas.
The passengers boarding in Dallas were numb. All day, every stop, everyone was just going through the motions. We didn't know what was going to happen in our country, our safe world that didn't seem so safe anymore. At least, with President Johnson having been sworn in on Air Force One, there had been an orderly transfer of power. It's hard to imagine today that as vice president he had been further back in the same motorcade.
The president's assassination changed me and many of my young friends. Our parents who had been through the depression, World War II and Korea understood fear and hardship. Our young lives were suddenly not as carefree as we began to realize our world was a harsh place.
In just a few short years of the 1960s, we witnessed the deaths of Robert Kennedy, Martin Luther King, Malcolm X, the Vietnam War, urban riots and burning streets. Our faces went from a wide-eyed Twiggy to Janis Joplin. The Camelot era of the Kennedys morphed into Woodstock and the social revolution that followed.
I guess youth is always supposed to be happily innocent but sadness became recognizable that November morning in a San Diego hotel room. And although everything changed and life eventually went on, the day remains forever burned in my memories of the golden years.
Fortunately, November 22nd also holds fond memories of my dear stepdad's birthday and the happiness he brought to our family. I'm grateful that the date is always followed by family and the togetherness of Thanksgiving.
Marcy O'Brien is a member of the National Society of Newspaper Columnists. She can be reached at Moby.32@hotmail.com.