Those tricky sweet peas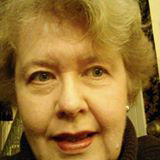 I have always loved sweet peas, a flowering annual of many colors and sweet fragrance. As a little girl I helped my grandmother plant her presoaked sweet pea seeds against the lattice wall of the summer house. This garden tradition always took place on Good Friday so that the spring moon would send its beneficial light encouraging the sweet peas to grow, bloom and flourish.
As Grandmother knew, planting the sweet peas early in spring is one of the secrets of success. Plant the seeds as soon as the soil can be worked. These flowers like their head in the sun and their feet in cool moist soil. If possible, plant low growing annuals in front of the sweet peas to shade the roots. Pansies would be a good choice. The soil should be rich in compost and well-rotted manure to a depth of two feet. Dig a trench about 4 inches deep, make a hole with a pencil and drop in the seeds. Press down on the soil to shut out any light.
The seeds should germinate in about 7-15 days. As seedlings emerge, gradually fill in the trench making sure there is a convenient trellis upon which the sweet peas can climb. Keep the soil moist but water carefully. Pick the flowers for bouquets often. The more you pick sweet peas the more they will produce flowers. In late spring as the temperatures climb into the 70 s the flowers will start to fade. Sweet peas are a spring flower and will not survive the heat of summer.
Sweet peas can be tricky. I have found I have good luck planting my sweet peas in a large container rather than in the ground.
It is said that sweet peas are like pie crust you must have a knack for it.
If you do not succeed the first time try, try again.
Rebecca Norton Ryan is a Penn State Extension Master Gardener and member of Warren Garden Club