A different Christmas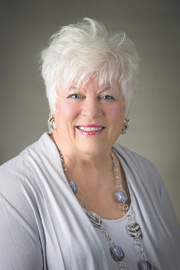 It's over.
All the hoopla.
Christmas 2019 is now in the memory banks and I have to say that for us, it was a very different holiday.
Our family Christmas is usually here, at home, in Warren. And for me, that's the way it should be.
I know, I know, you're supposed to share your children with the "other family." We're supposed to cheerfully accept that every-other-year swap with the in-laws, or swap at Thanksgiving, or whatever swap it takes so that everything comes out even and both families get their home-for-the-holidays fix. That's nice in theory, and I do get it. But just because I understand it doesn't mean I have to like it.
Truth be known, I'm a bit of a Christmas freak and I revel in the gathering of the clan, the tree, the meals, the chatter, the laughter. My ability to love this so much has grown over the years of being spoiled by all our Christmas togetherness. As I have tried to analyze the "why" of this importance to me, I'm pretty sure it extends back to growing up as an only child with quiet Christmases. I always felt like I was on the outside looking in on big families enjoying their particular holiday celebrations. I wanted that, too.
My daughter and her husband, Ian, and have been coming here since before they were married and now each year they arrive with my grandchildren for the great holiday week. There were a few exceptions when we all went to Lexington, Massachusetts to be together at their home, but of course, the idea was to be together. My mom was part of the festivities right up until she passed three years ago.
My bachelor son always joins us where the rest of the family gathers. Bart and his four-legged sidekick, Walter, now drive from Annapolis with a couple of stops along the way to let the white Labrador run off some of his energy. The kids always look forward to Uncle Bart – the fun one – and once he arrives, the right amount of noise and laughter is in the house. We're a small family, but we're thorough when it comes to creating fun.
I'd been spoiled by our happy clan gatherings. And then Christmas 2019 happened.
My son-in-law has strong family ties in Santiago, Chile. His German/Chilean father lives in New York City but now spends his retirement winters in Santiago and at the shore. It was in the '90s there this week, great beach weather.
Ian's sister, his only sibling, is married with children, and her family also lives in Santiago. Year after year his Dad has flown to South America to join his daughter's family and to get away from our northern winters. Why wouldn't he? I do remember him from a few Christmas gatherings, but after retirement, lolling in the shadow of the Andes was the only sane solution.
So as a result of all that distance, our kids have come here for the holidays and haven't gone running off to Chile for the in-law swap. It's not what you call "over the river and through the woods" distance-wise. It's also not a tank of gas and a thruway toll, nor is it airfare for one. But this year, it was time.
Alix, Ian, and both children flew from Boston to Miami (3.75 hours), waited five hours in Miami then flew 8.75 hours to Santiago. With baggage claim and travel to the family home in upon arrival, the trip didn't take much more than 22 hours door to door. They're having a grand time and I'm delighted for them.
Knowing it was going to be subdued, I invited my best friend forever, my BFF of 57 years, for the holidays. I almost fell over when she said yes. She usually spends Christmas in the Caribbean but she was ready for a change. Our whole family loves her and I knew Bart would enjoy the repartee as much as we would. Ginger always brings conversation about politics, theatre, and good books and I knew that although the decibels might be lower, laughter would still be the prevailing noise.
She flew into Bradford which she reminded me is complete proof of her dedication to our friendship – the flight is on a one-engine plane. Ginger and I met in stewardess training and like other adventuresses of the world, we're not squeamish about much. But when she got the information about the little commuter aircraft from Pittsburgh to Bradford, she hesitated. "Marcy, it was a long-ago pilot friend who told me that I could fly on an airplane with only one pilot, but make sure it has two engines. This airplane has two pilots but only one engine." She thought it over – for a while. And bought her ticket anyway. Deciding to bring herself here was her greatest gift to me.
And then Bart got sick. One of those cases of flu that acts like a hammer. He was down for the count with fever, chills, body aches and malaise. He certainly didn't have six hours of driving in his rapidly emptying energy tank.
So yes, it was a quieter Christmas but still wonderful – just not the same. We three managed dinner guests for Christmas, a few road trips, time with local friends, church, the National Comedy Center . . . and, as always, a lot of laughter. As I write this, I've just returned from taking Ginger to the Bradford airport to head for Pittsburgh and on home to the Big Apple.
And now Dear Richard and I will enjoy the afterglow. I just realized that every sheet, pillowcase, and towel on the second floor is NOT ready for the laundry so that's a bit of a bonus.
Next week I'm going to get my car inspected and maybe run up to Jamestown. I don't have to board a plane in Santiago to fly to Toronto then another to Boston, and then home.
By the way, I checked on the driving time from Boston to Santiago – the "over the river and through the woods" means of getting there. It's for 146 hours. Before mealtime, sleep time and gas and piddle stops. 22 hours seems like a bargain.
My ancient body just enjoyed a laid back Christmas. And Dear Richard thoroughly enjoyed himself too. It was different. It was quiet. But it was a good Christmas. Nice.
Marcy O'Brien writes from her home in Glade Township where she lives with her brave husband, Dear Richard, and Finian, her Maine Coon cat, who suffers from Fancy Feast Anxiety.
Marcy is a member of the National Society of Newspaper Columnists.